KEEPING THE REELS
SCREAMIN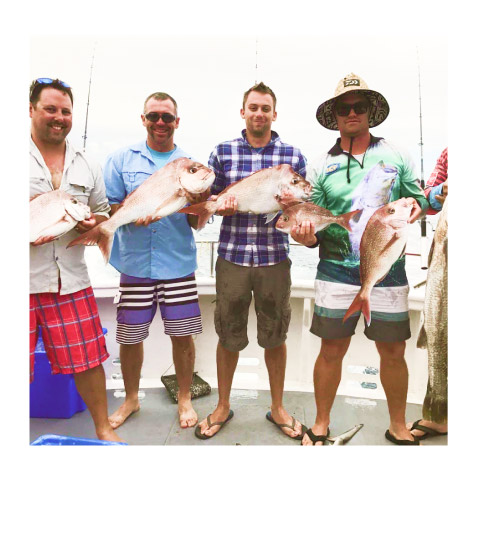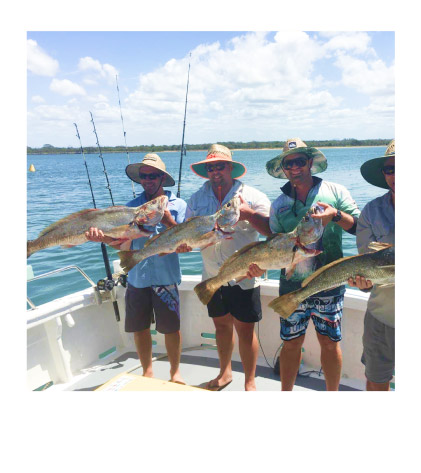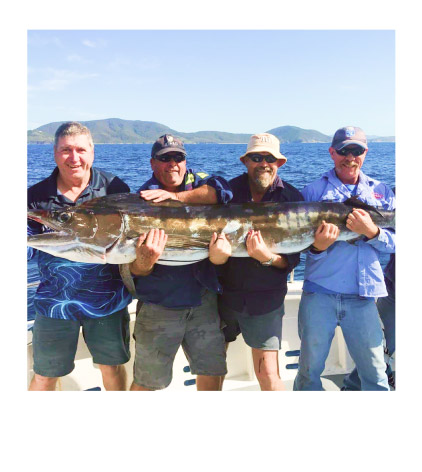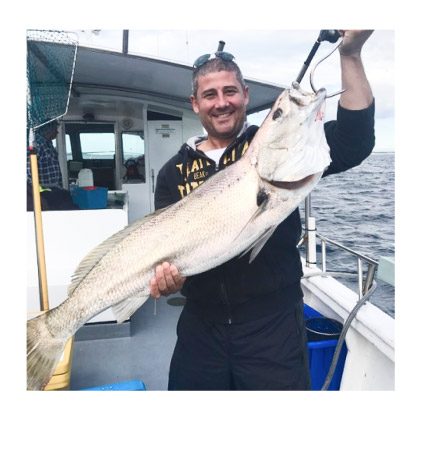 KEEPING THE REELS
SCREAMIN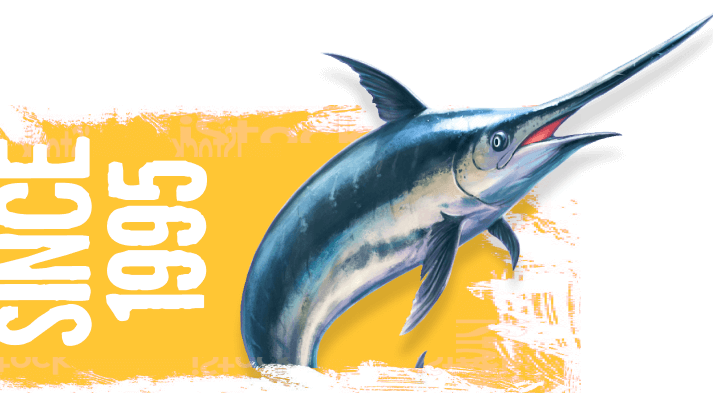 For over twenty years, our skipper has been hunting the deep seas of New South Wales. His insider knowledge is yours. Come on an adventure.
Custom fishing adventures
South West Rocks is the ideal launch point for all sorts of adventures. Estuary fishing on the Maclay River, sports fishing offshore and deep sea fishing over the South Pacific continental shelf are our favourites.
There's plenty to do on land, too, with easy access to the rocks to drop a line, local historical landmarks to visit and plenty of local shops and restaurants.
There's plenty more to keep your reel screamin' offshore on the Trifecta. The reefs are home to pearl perch and snapper. You can drop a line in the estuaries of Macleay River and bring up mulloway and whiting. Our skipper knows all the best spots and times to coax a bite out of cobia and mahi-mahi offshore. You could be reeling in your next prize catch against the backdrop of the gorgeous South West Rocks coastline with one of our fishing holiday packages.
Game fishing adventure packages
Game fish move with the seasons and packages sell out fast. Don't miss out on our competitive adventure packages, including:
Smooth ride to the deep water in our fibreglass hulled vessel, the Trifecta
Quality accommodation in South West Rocks
Morning tea
Fresh live bait and all the latest sportfishing equipment you'll need to land monster billfish
No recreational fishing license needed
Insider tips and tricks so you can fish like a local
Ask us about catching a deal with local shops and restaurants
See what the ocean
has to offer in beautiful
weather, any season
Book an adventure with us. Game fishing adventures will keep you on the edge of your seat. Relax and reel in beautiful reef fish. We'll take you to the action.